I have decided on the title for my new release, "Suicide Squeeze." For those of you who don't follow the nuances of baseball, a suicide squeeze is a risky baseball play.
Here is my graphic artist's first attempt: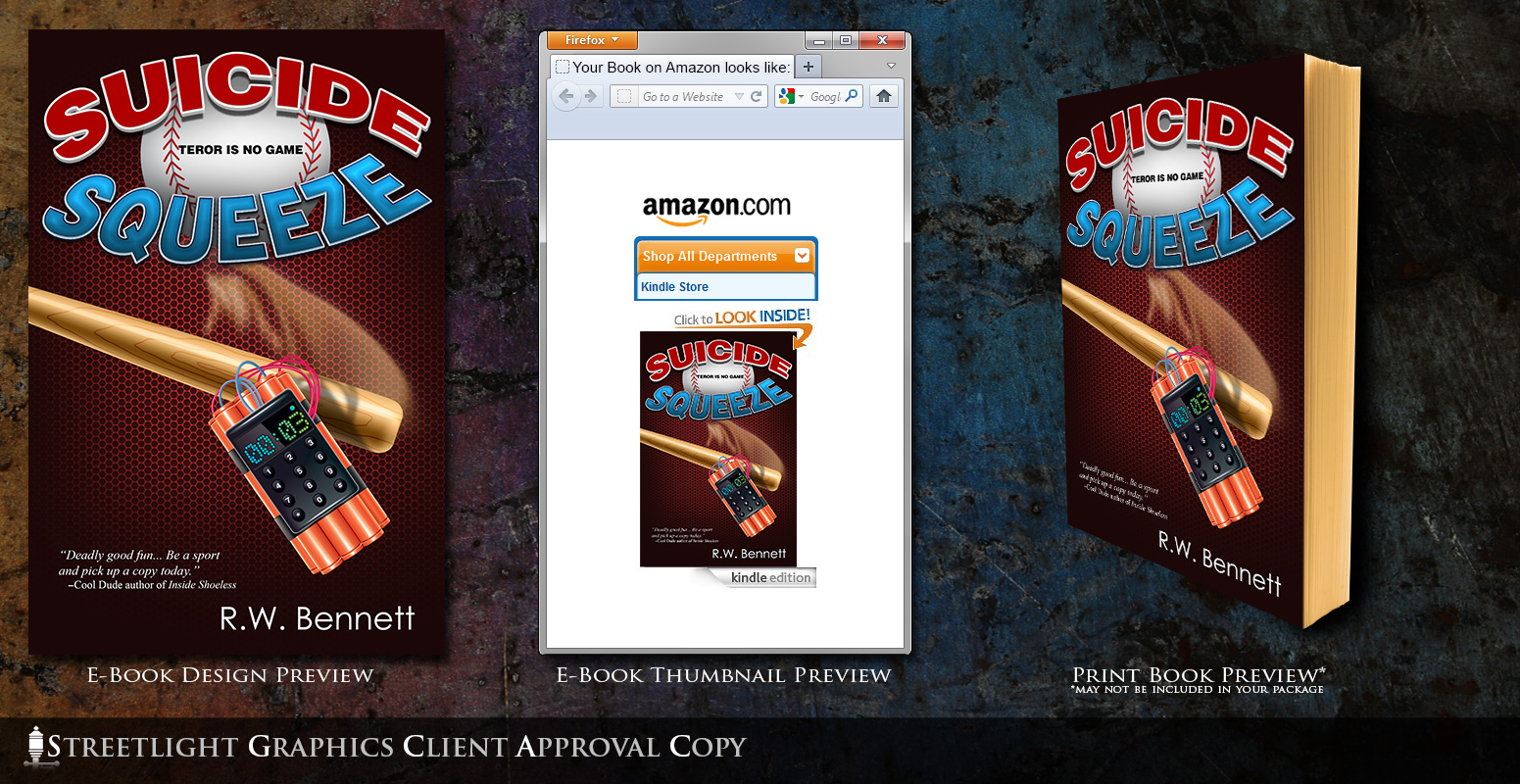 Yes, we caught the mispelling. Here is the second attempt: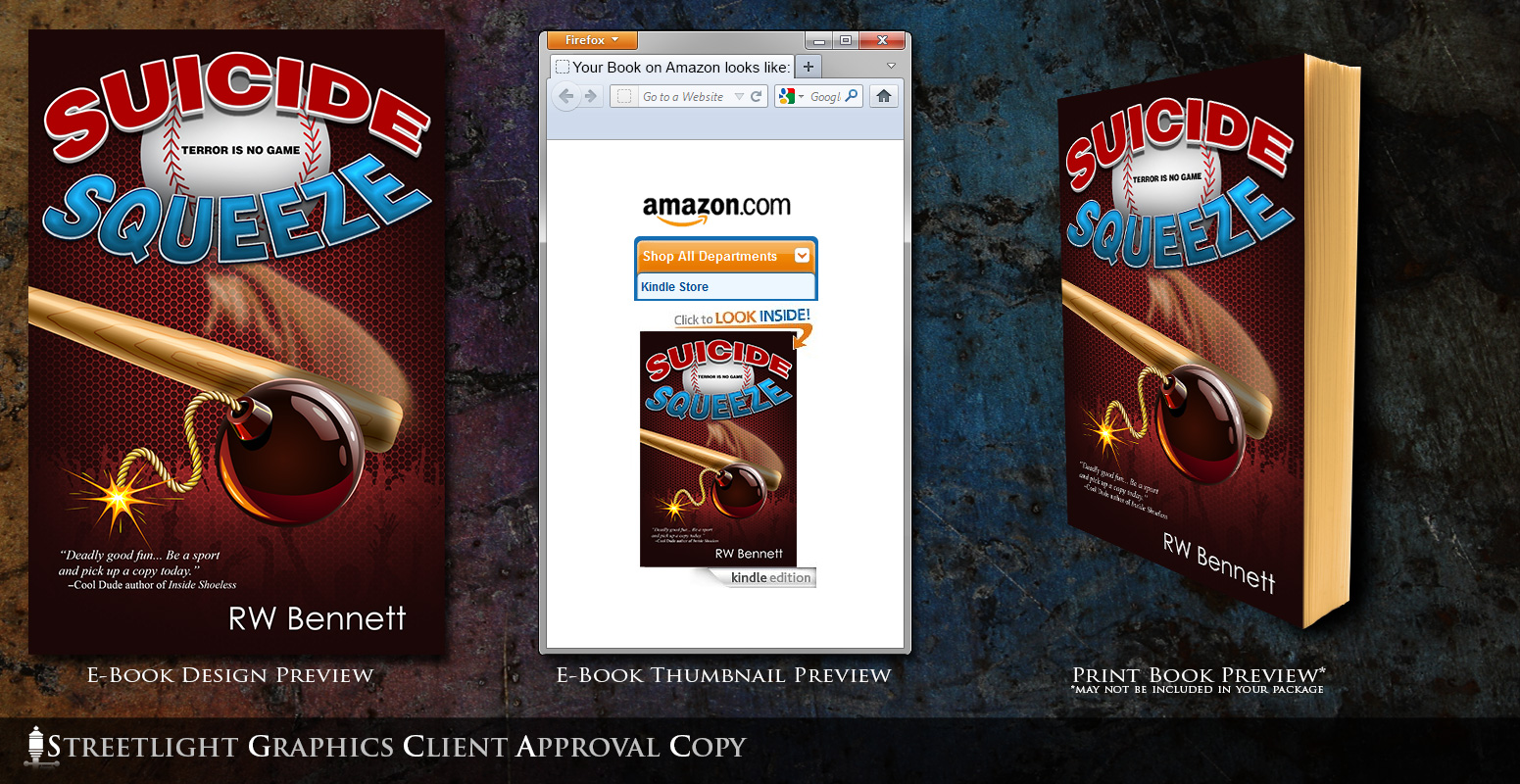 What do you think of this bomb?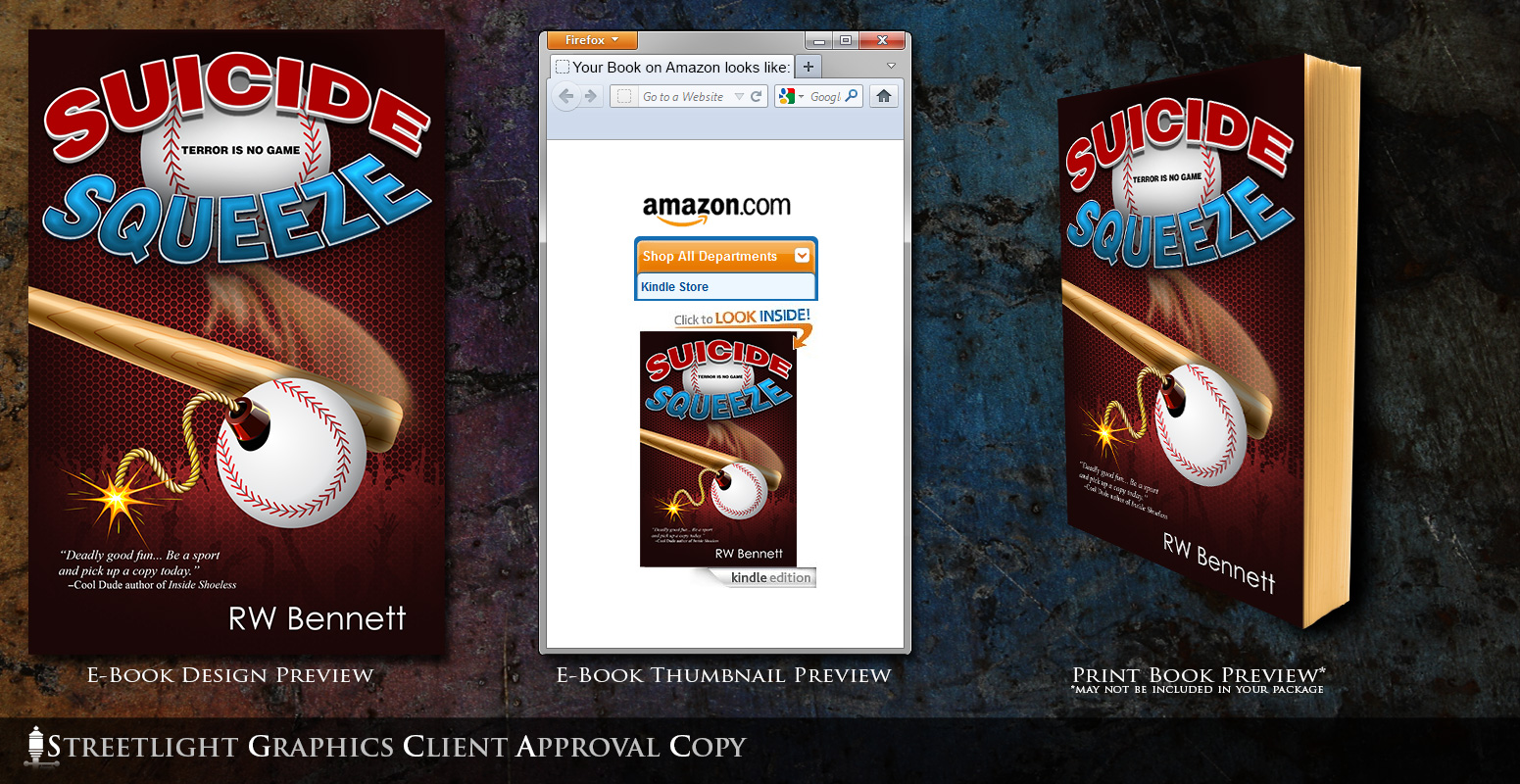 How about this (other than the two baseball images)? Leave me a message. Your input is greatly appreciated!