Last week, I had the good fortune of travelling to Northwest Ontario as part of a party of eight men for a fly-in fishing trip. The fishing (walleye and northern pike) was excellent, the weather was mostly good, and the camaraderie was bloody enjoyable. We fished on Lake Wabakimi, a lake in the Wabakimi Provincial Park. We used Northern Wilderness Outfitters of Ft Frances, Ont. as our outfitter. I recommend them highly.
Here's the crew: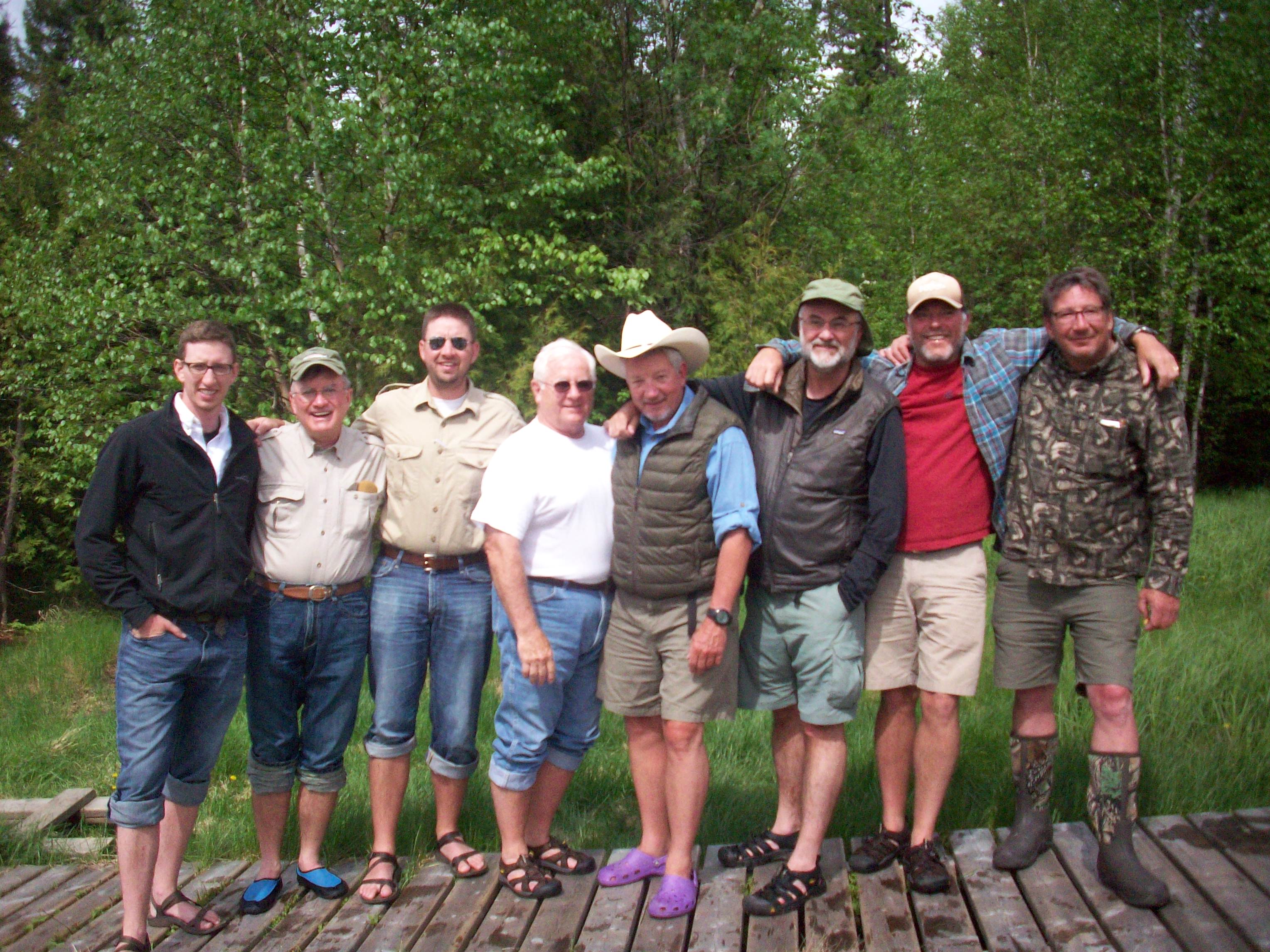 From left to right: Bob Dolan of Glendale, AZ, his father (and my brother-in-law) Pat, and his brother John, both of Manchester, IA, then Dave Sproull from Winthrop, IA. That's me in the hat and purple Crocs. Next is Ed Drummond from Denver, Denis Beaudin from Edwards, CO and my brother Bill Bennett from Parker, CO.
Pat Dolan is married to my sister, Becky. He is one of my favorite people in the world and I have tremendous respect for him. He and my brother are the main organizational forces, acquiring dates, lining up equipment, food, bait, and hotel reservations. He is a damn fine fisherman, too. He is pictured after having caught a 41 inch northern, his personal best.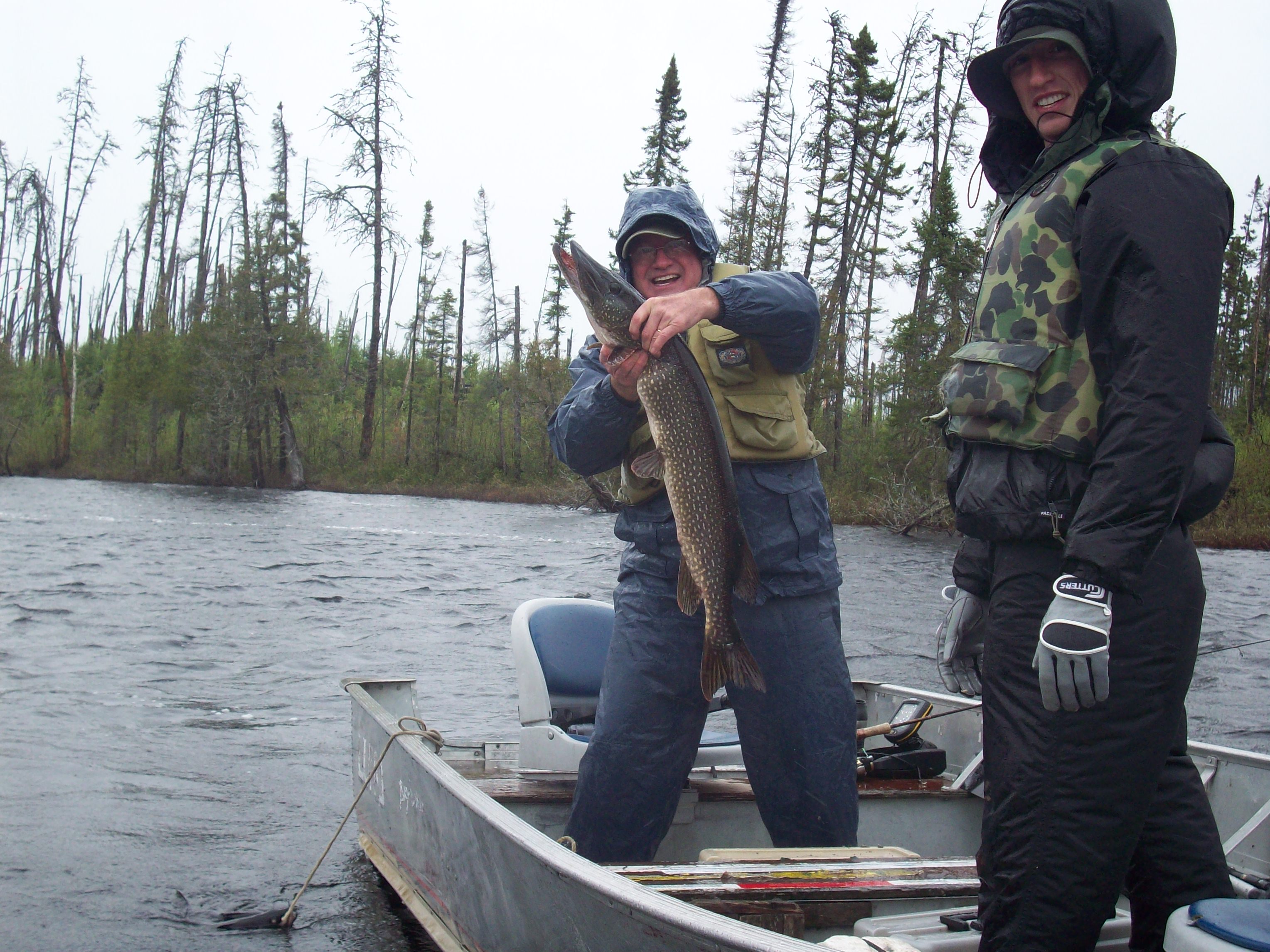 Bob Dolan and John Dolan give me hope that the younger generation is not a lost one. Both of my nephews took brides in 2013 and their beautiful wives are lucky gals. They are extremely hard working and uproariously funny. I love them like sons.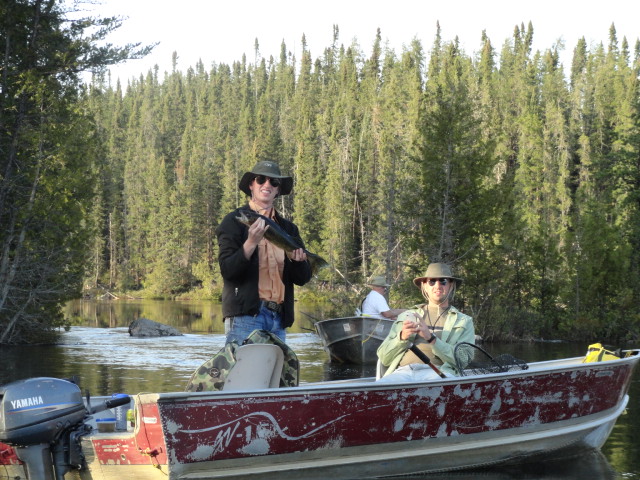 Dave Sproull is a longtime friend from Eastern Iowa and the first person we thought of when there were some spots for non-family members this year. My wife (who had the opportunity to go on a trip with him and his wife, Julie) says of Dave, "He catches all the fish, cleans all the fish, and does all the work." Pretty handy guy to have along, wouldn't you say?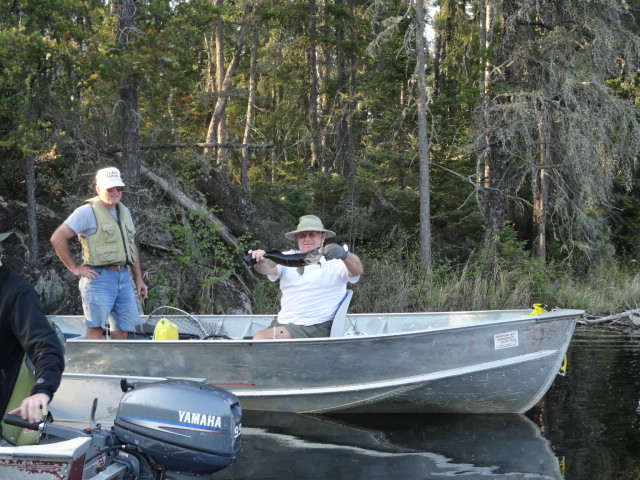 Ed Drummond is one of my oldest and closest friends. This was his third trip to Wabakimi, each about ten years apart (What are you doing in 2024, Ed?). Ed prefers catching northern pike to walleye and has earned the nickname "Snakehound." Unfortunately, Ed lost a trophy northern when it snapped his line on the third attempt to net it. That happens with monster fish on light tackle. Better luck next time!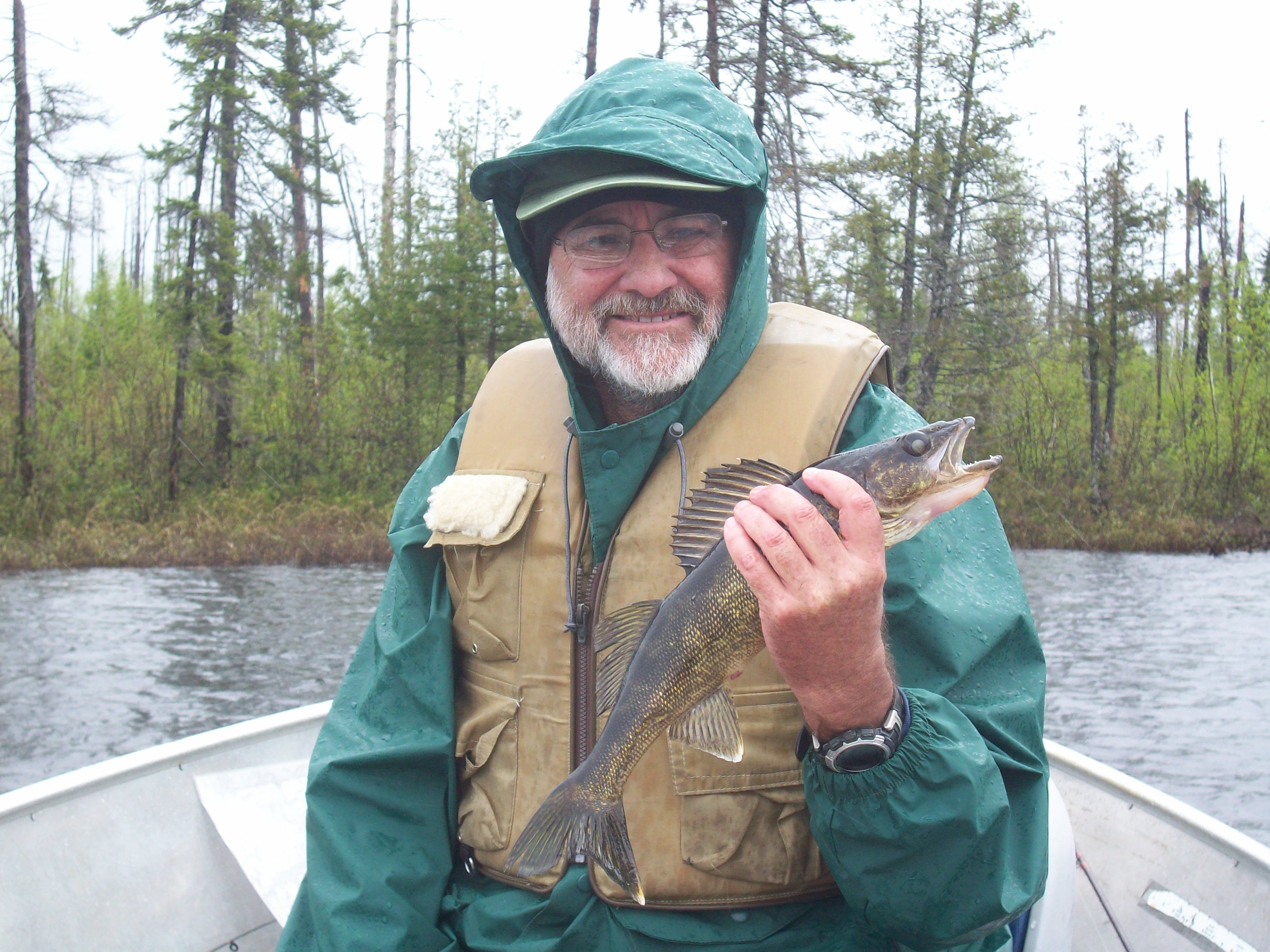 This was Denis Beaudin's first trip fishing for walleye and northerns, although he is a tremendous outdoorsman and backpacker and trout fisherman. He made his first trip an unforgettable one. One afternoon, Denis and I were out with fly rods fishing for northern pike. I caught several smaller ones, but was feeling a little badly for Denis as he hadn't caught any. Denis dropped a fly in the mouth of an inlet in about two feet of water and, bam!, a fish hit. Not just any fish, mind you, but a trophy walleye 27 inches long! On a fly rod!! In shallow water!!! Just to prove his remarkable feat was no fluke, later in the trip he caught a monster 41 inch northern. Then, he flew the float plane almost all the way back from Wabakimi to the outfitter's base on Rainy Lake. Denis will lead a week long backpack trip into Glacier National Park this August. Ed and I (and maybe John and Bob Dolan) are also on that trip.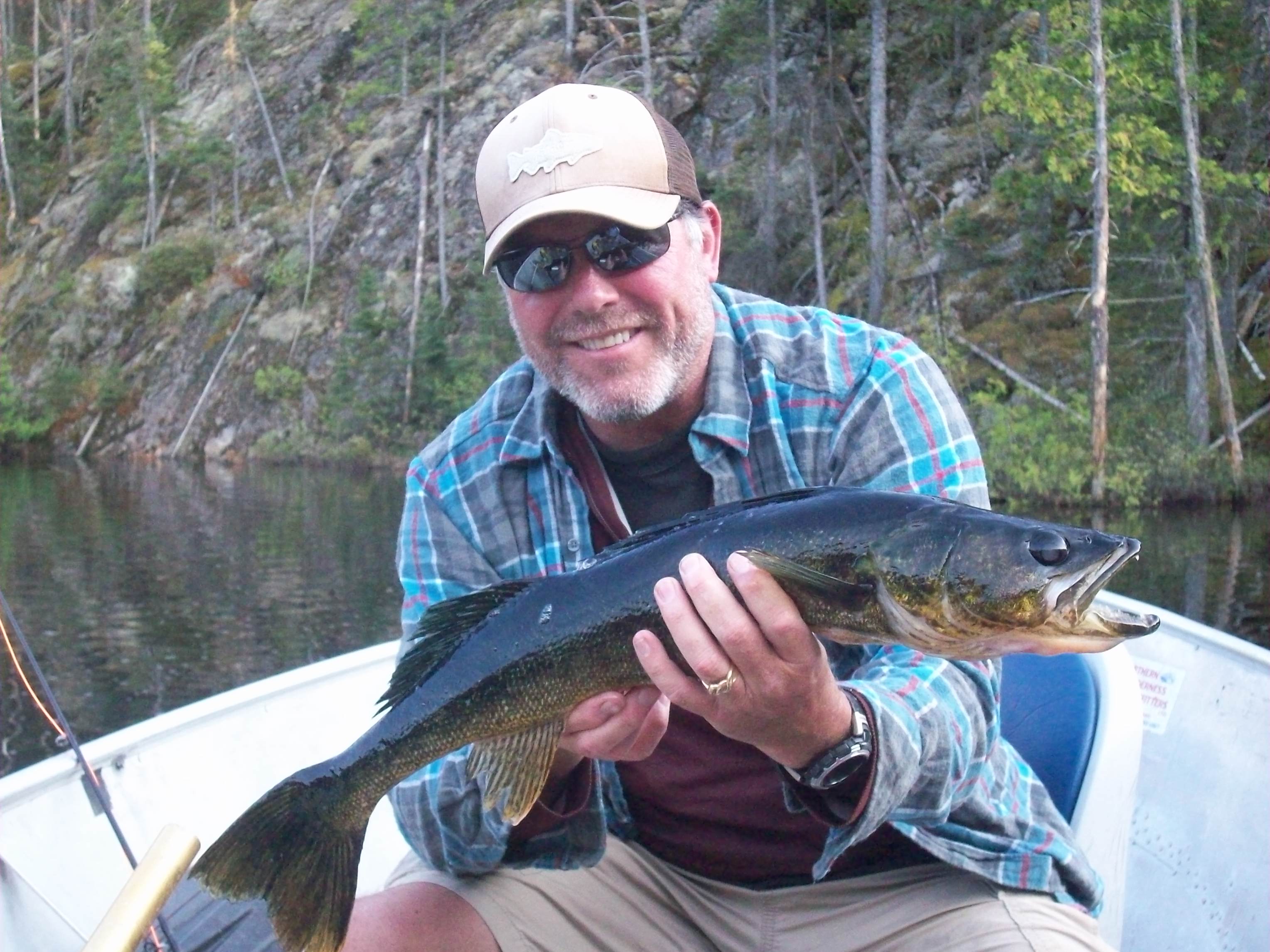 No one is more passionate about the fishing experience than my brother Bill. I think he has a direct link to my late father, Buck Bennett, who began taking us to Canada when Bill and I were young boys. Bill is the quartermaster and meal planner. Believe me, we eat like kings! Bill has a great sense of humor and is awesome to be around. I am a lucky man to have a brother like Bill and friends and family like these.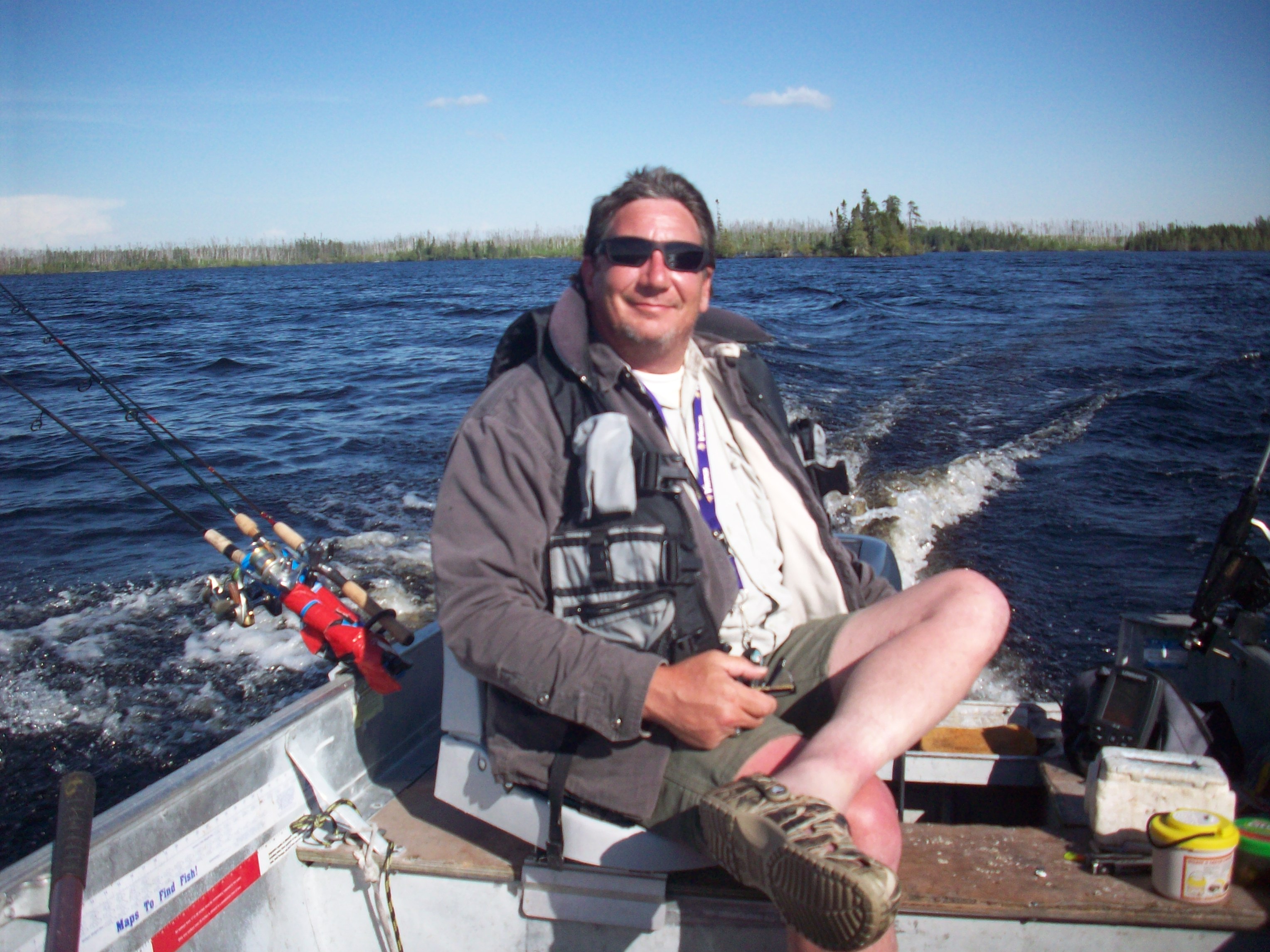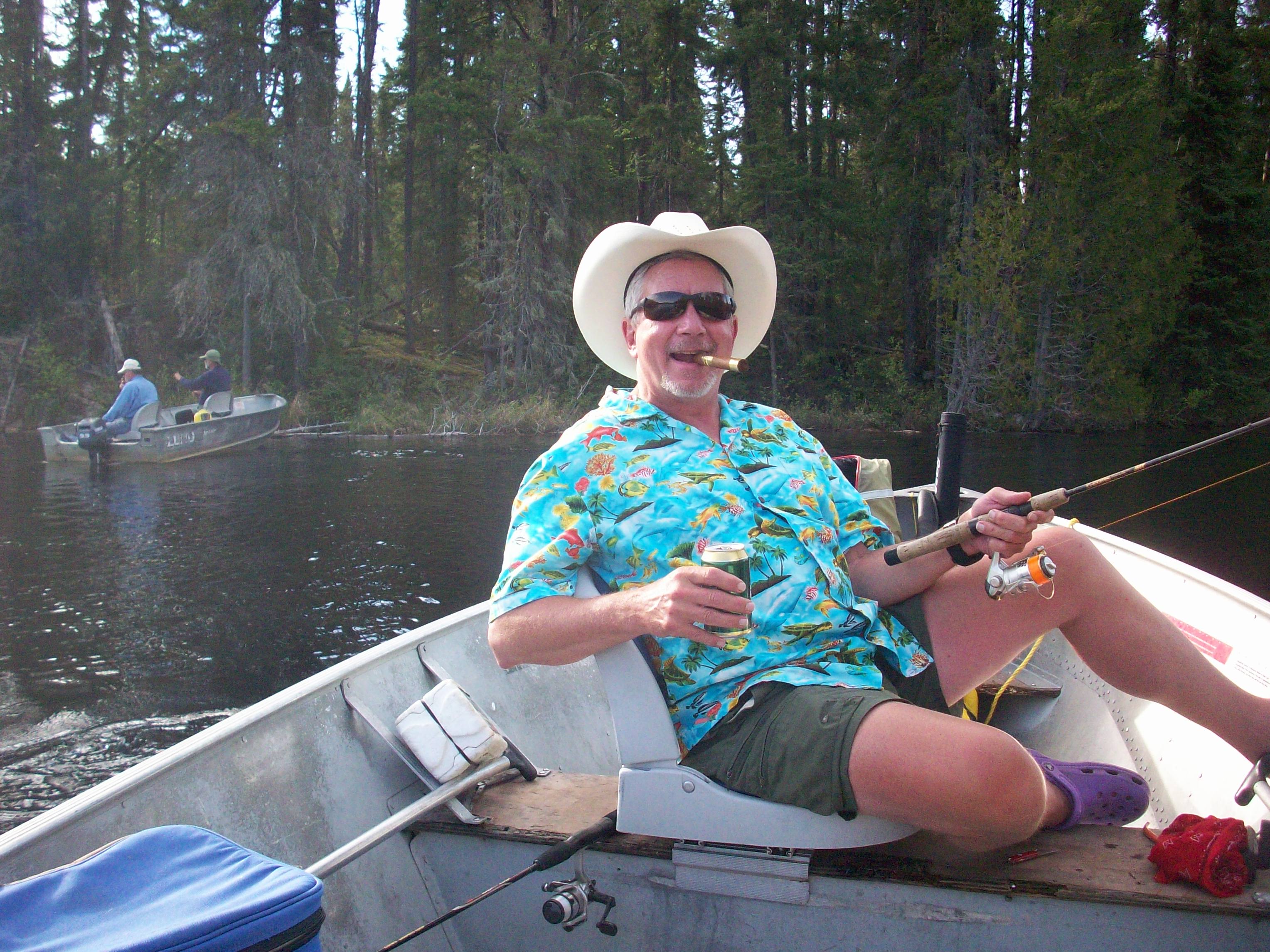 Too bad I have such trouble relaxing on this trip!