Do you remember Tinkertoys? Maybe you have to be my age or even older to have played with them. Originally created in 1914, Tinkertoys were a toy construction set for children. The set was comprised of wooden connectors and dowels of standard dimensions (current sets use plastic – yes, they are still available). Kids could create structures and other objects limited only by their imaginations and the number of pieces in the set.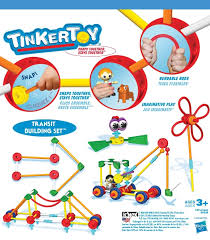 Anyway, I had a recent opportunity to tour a "Humanitarian House", the name of an emergency shelter/house whose creator is noted Denver architect Stuart Ohlson. It reminded me ever-so-much of the rather crude Tinkertoy structures I created as a kid. However, the Humanitarian House is anything but crude. It is an elegantly designed "house" which can sleep up to eleven persons in relative safety and comfort.
The genius of the unit is the standard connectors and dowels used in the construction of the house, just like the Tinkertoy set. Only in this case, the connectors have been specially designed by Ohlson (and manufactured by a German toy-making company). The dowels are all of the same length and are made of sturdy, inexpensive PVC pipe. The unit has a dry, cleanable plastic floor set on short stilts above the ground. A tough membrane made of DuPont Tyvek covers the unit, yet allows illumination from natural light. The house contains a kitchen, toilet and shower and comes in a kit weighing only 600 pounds and is expected to cost only about $2,000 with an expected useful life of six years or more. A two-person team can construct the house in a couple of days.
There is such a need for this kind of shelter! The refugee mess in the Middle East and Europe is causing the worst crisis since World War II. Natural disasters such as hurricanes, typhoons, fires, floods and tsunamis create millions of homeless people every year. Yet the United Nations relief agencies still rely on tents for emergency shelters, and these tents degrade rapidly (six months) and don't protect the occupants from mud, sewage and other ground contaminants.
Ohlson and a few other visionaries have teamed up to create a 501(C)(3) organization to develop the manufacture and deployment of these life-saving shelters. A family can live in these homes with dignity and pride. Humanitarian House International as an organization and its board of directors have a compassionate heart for the poor and displaced. But they need our help. They need additional funds to complete their mission. I'm convinced that there are few better places to put my charitable contribution dollars than to Humanitarian House International. I hope you will also respond to the call to care for "the least of these my brothers" and make a generous, tax-deductible contribution today. Please visit www.humanitatianhouseinternational.com for more information and to make your donation. Thank you!